Taymouth Castle Golf Club

Taymouth Castle Golf Club - Gallery Archive
Jump to section...
2012 Toerags Tour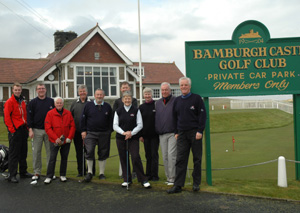 The 2012 Taymouth Toerags at Bamburgh Castle golf course - L to R Tristan Blumli, Simon Gray, Bob Hewines, Ian Harbit, Alistair Robinson, Captain Jim McGuinness (hiding?) Maya Robertson, Judy Proudfoot, Peter Preston and Wes McGregor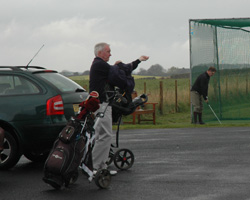 Peter Preston preparing to battle the elements, while the Captain prepares just to battle!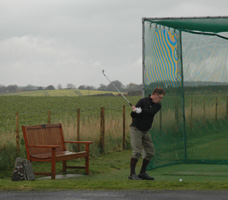 Captain Jim McGuinness perfecting his technique - but did he read the plaque behind him?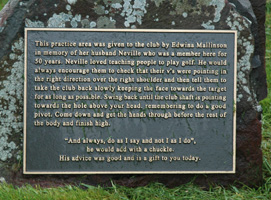 Guidance all golfers should note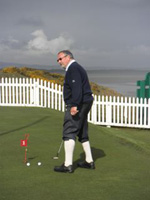 Resplendent Alistair Robinson admiring another successful putt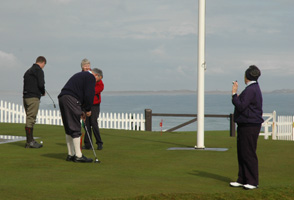 Alistair's putting stroke was so impressive Maya wants to photgraph it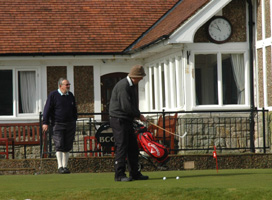 Alistair Robinson and Ian Harbit on the practice putting green - who is taking tips from whom?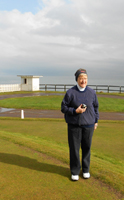 Maya relaxing before putting in a winning performace on the Bamburgh Castle course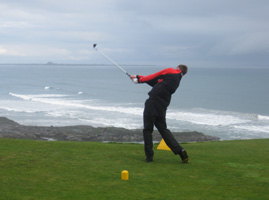 Tristan Blumli teeing off at Bamburgh Castle golf course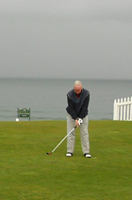 Will Peter ever master those wooden headed clubs?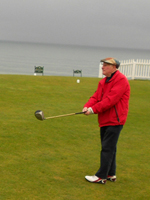 Bob contemplating the perfect shot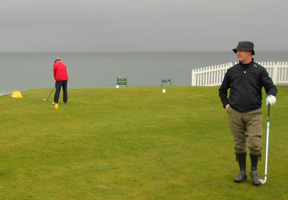 The Captain 'getting in the zone' while Bob's on the tee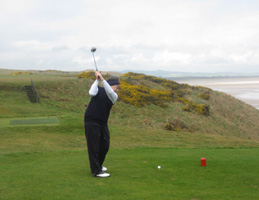 Maya Robertson teeing off at Bamburgh Castle golf course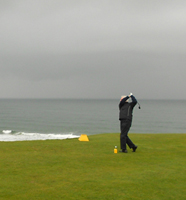 Wes teeing off on the Bamburgh Castle course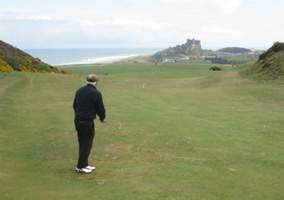 Bob Hewines admiring his shot......or is it the view he's admiring!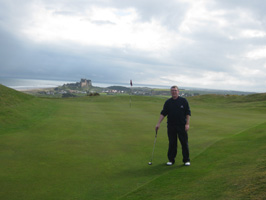 Simon Gray glad to have reached the green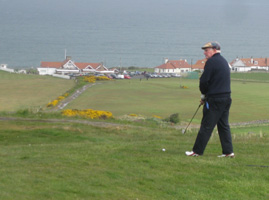 Bob Hewines taking aim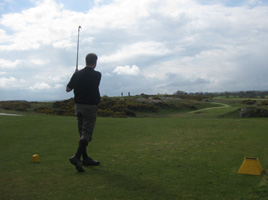 Captain Jim McGuinness perfectly poised but looking anxiously towards the gorse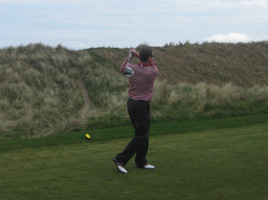 Simon Gray admiring his shot with his new driver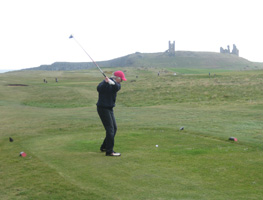 Vice-Captain Judy Proudfoot taking the shortest route to Dunstanburgh Castle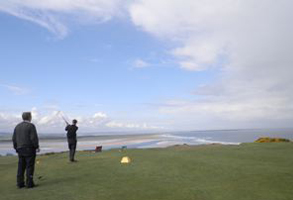 Admiring the view - or wondering where the green is?