Taymouth Castle Golf Club

Taymouth Castle Golf Club - Gallery
Jump to section...
2017 Helvetia Cup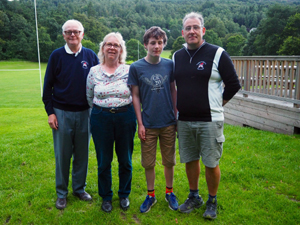 Team A L to R: Urs Blumli, Janet Blumli, Padraig Cowan and John Cowan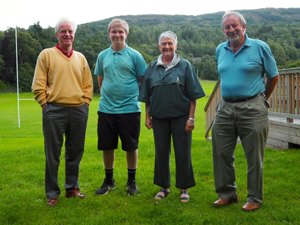 Team B L to R: Wes McGregor, Ben Cowan, Sue Robertson and Alistair Robinson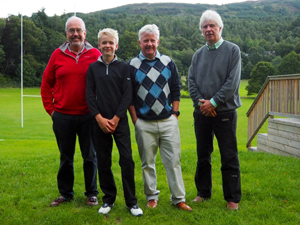 Team C L to R: Keith Moncrieff, Duncan McBride, Ronnie Battison and John McConnachie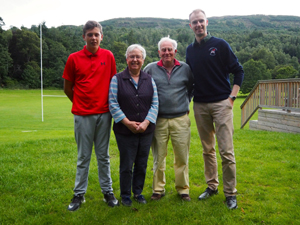 Team D L to R: Josh Dolzanski, Ruth Campbell, Bob Hewines and Tristan Blumli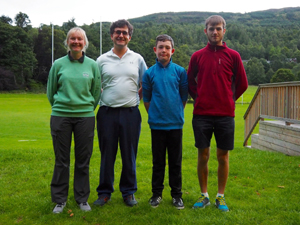 Team E L to R: Seraina Blumli, Peter Cordukes, Cameron Shaw and Ian Cowan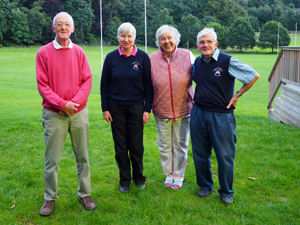 Team F L to R: Jim Russell, Judy Proudfoot, Susie Lumsden and Ramsay Fraser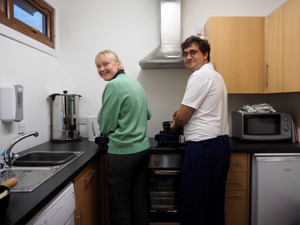 Seraina and Peter preparing the feast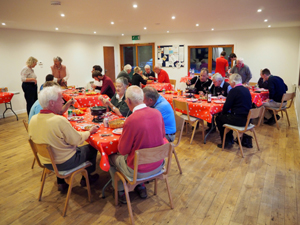 Let the fondue begin!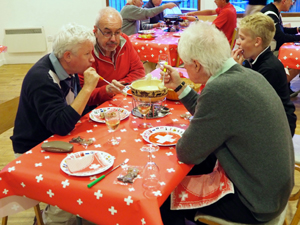 Ronnie, Keith, John and Duncan discuss their tactics for next year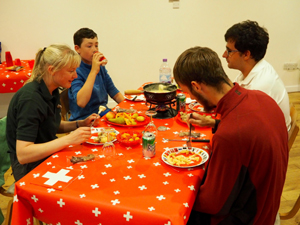 Seraina, Cammy, Ian and Peter tuck in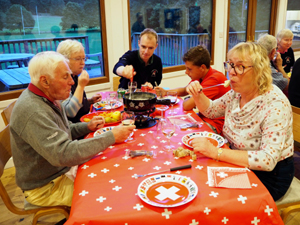 Bob, Ruth, Tristan and Josh eat away but Janet thinks its too hot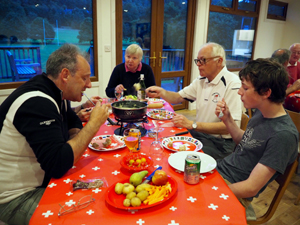 John, Judy, Urs and Padraig enjoy the fondue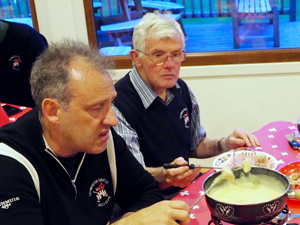 John navigates the cheese while Ramsay waits his turn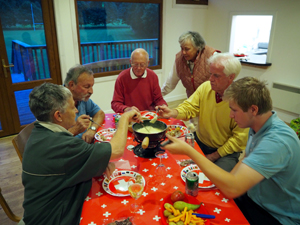 Sue, Alistair, Jim, Wes and Ben compete for the cheese while Susie looks on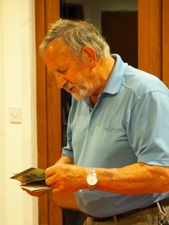 Club Captain Alistair Robinson announces the results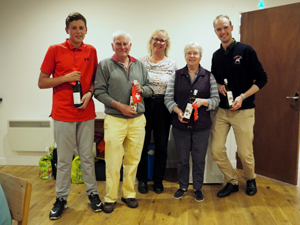 The winning team Josh Dolzanski, Bob Hewines, Ruth Campbell and Tristan Blumli with their prizes with Janet Blumli (center)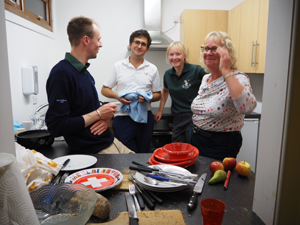 Tristan, Peter, Seraina and Janet take a relaxing moment during the clear up
2017 Toerags Tour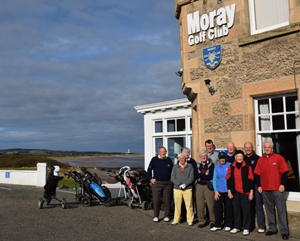 The Toerags assembled at the spectacular setting of the Moray GC clubhouse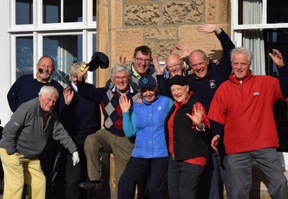 This is what happens when someone says Let's do the mannequin challenge!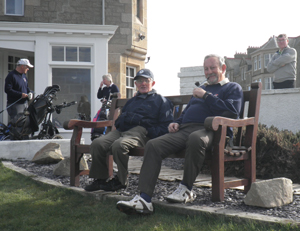 Ramsay and Alistair take in the view from Moray GC clubhouse......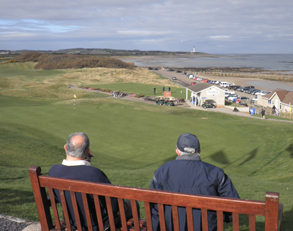 ......and this is the view they are taking in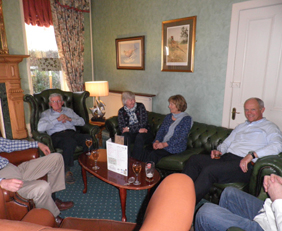 Relaxing after the day's golf L to R: Ramsay, Judy, Cath and Graeme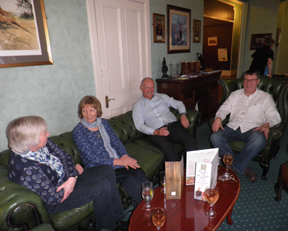 Enjoying a pre-dinner drink L to R: Judy, Cath, Graeme and Simon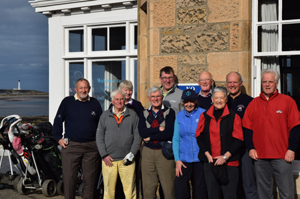 The 2017 Taymouth Toerags at Moray GC, L to R: Alistair Robinson, Bob Hewines, Judy Proudfoot, Ramsay Fraser, Simon Gray, Cath McGregor, Jim Russell, Sue Robertson, Graeme Taylor and Wes McGregor
2017 Trophy Winners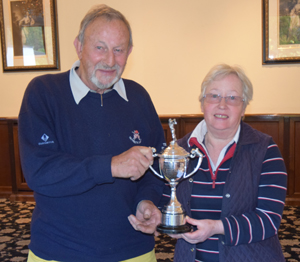 Club Captain Alistair Robinson presenting the Ladies' Championship trophy to Ruth Campbell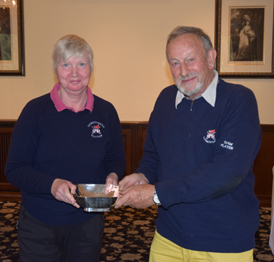 Judy Proudfoot receiving the Valentine Trophy from Club Captain Alistair Robinson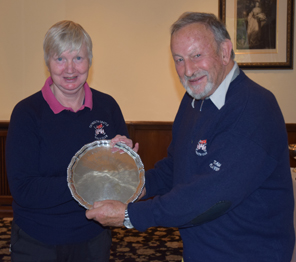 Judy Proudfoot receiving the Silver Salver Pairs Trophy (she won with Susie Lumsden) from Club Captain Alistair Robinson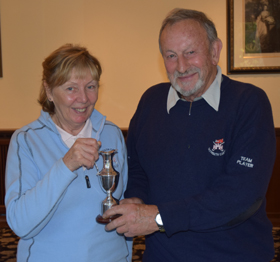 Cath McGregor receiving the Harry Dey Trophy from Club Captain Alistair Robinson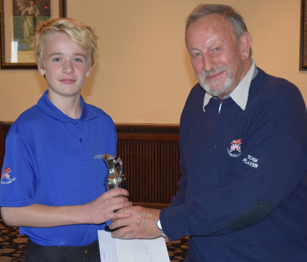 Duncan McBride receiving the Lenzie Trophy from Club Captain Alistair Robinson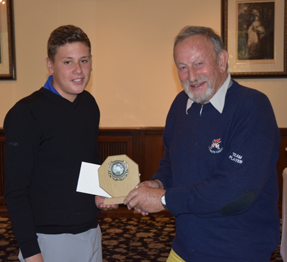 Josh Dolzanski receiving the Juniors' Eclectic Trophy from Club Captain Alistair Robinson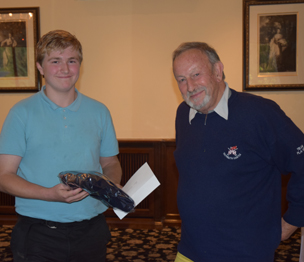 Ben Cowan who qualified for The Race to Kings Barns receiving a special presentation of a TCGC sweater from Club Captain Alistair Robinson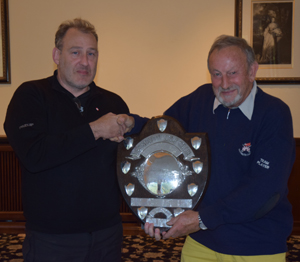 John Cowan receiving the Men's Championship Shield from Club Captain Alistair Robinson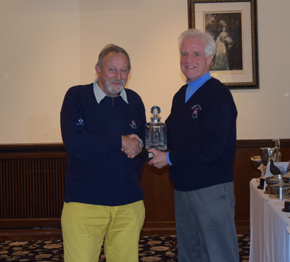 Alistair Robinson receiving the Men's Order of Merit Decanter from Club Secretary Wes McGregor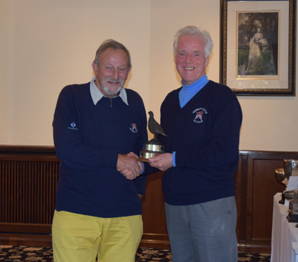 Alistair Robinson and Wes McGregor winners of the Famous Grouse Foursomes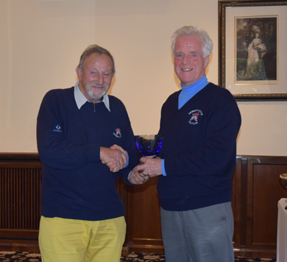 Club Captain Alistair Robinson presenting the Men's Outing Trophy to Wes McGregor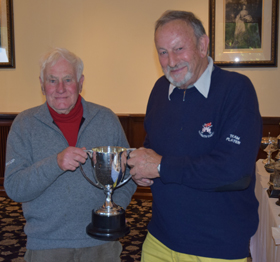 Bob Hewines receiving the Watt Cup from Club Captain Alistair Robinson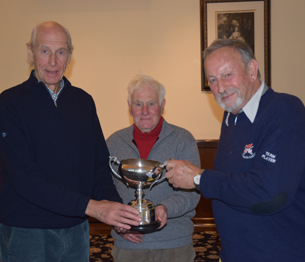 Donald Paterson and Bob Hewines receiving the Orlock Cup from Club Captain Alistair Robinson
Donald Paterson receiving the ACH Benefit Cup from Club Captain Alistair Robinson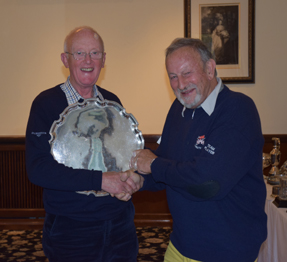 Jim Russell receiving the McCormick Salver from Club Captain Alistair Robinson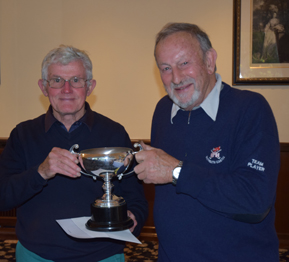 Ramsay Fraser receiving the George McGregor Cup from Club Captain Alistair Robinson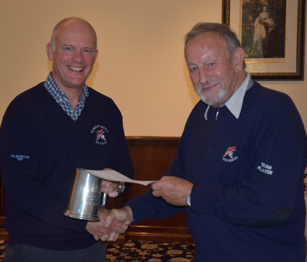 Graeme Taylor receiving the Howard Seniors' Cup from Club Captain Alistair Robinson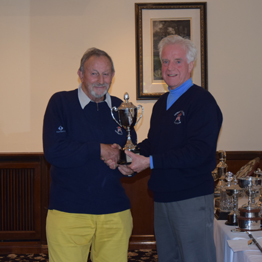 Alistair Robinson receiving the Captain's Cup from Club Secretary Wes McGregor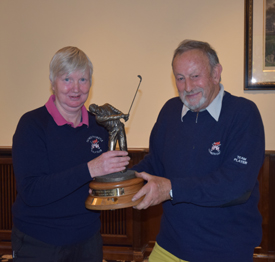 Judy Proudfoot receiving the Robinson Trophy from Club Captain Alistair Robinson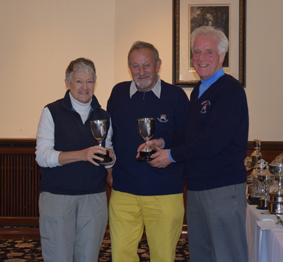 Sue Robertson (L) and Wes McGregor (R) receiving the Hutcheson Cups from Club Captain Alistair Robinson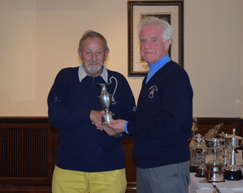 Club Captain Alistair Robinson presenting the Toerags Tour Jug to Wes McGregor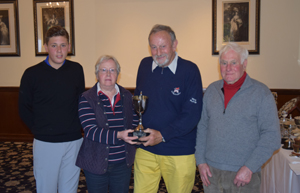 The winning team of Josh Dolzanski, Ruth Campbell (Tristan Blumli not present) and Bob Hewines receiving the Helvetia Cup from Club Captain Alistair Robinson
The winning team of Graeme Taylor, Judy Proudfoot and Duncan McBride receiving the MacMillan Cancer Support Quaich from Club Captain Alistair Robinson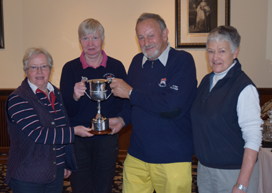 The winning Ladies' team of Ruth Campbell, Judy Proudfoot, (Susie Lumsden not present) and Sue Robertson receiving the Challenge Cup from Club Captain Alistair Robinson
2019 Toerags Tour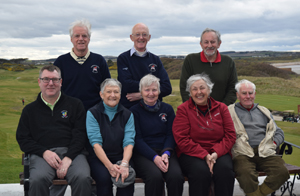 2019 Toerags tour to Granton on Spey,Moray and Hopeman GC's. Front Row Simon Gray,Sue Robertson,Judy ProudfootSusie Lumsden, Bob Hewines (overall winner) Back Row Wes McGregor, Jim Russell, Alistair Robinson
Club Captains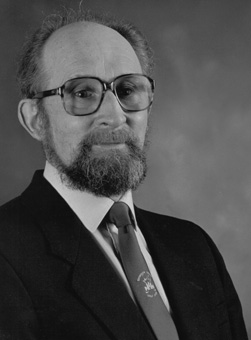 1994 John Beaney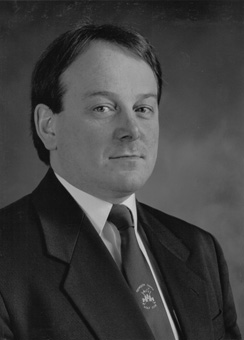 1995, 1996 and 1997 Colin Mackintosh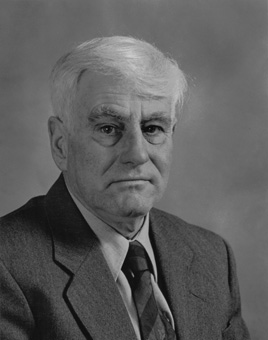 1998 and 1999 Robert F Hewines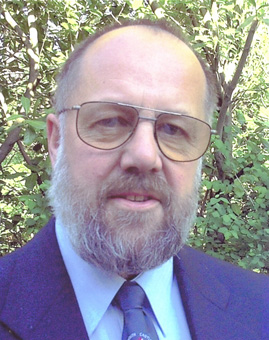 2000 and 2001 R Allan Webster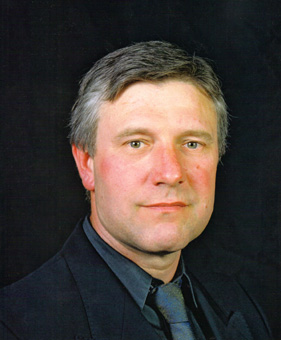 2002 Vic Trojan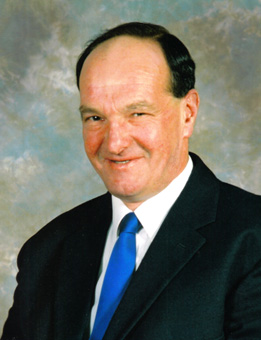 2003 and 2004 Charlie C Campbell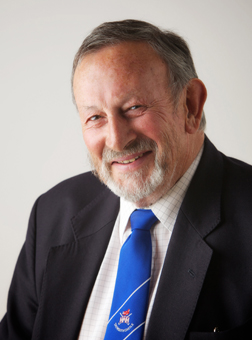 2005 and 2006 Alistair I V Robinson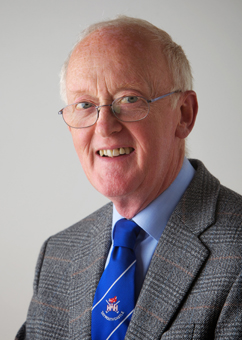 2007 and 2008 James D Russell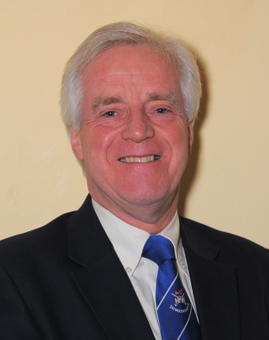 2009 and 2010 Wallace (Wes) R McGregor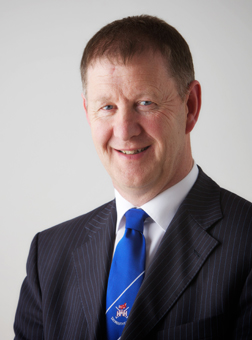 2011 and 2012 Jim McGuinness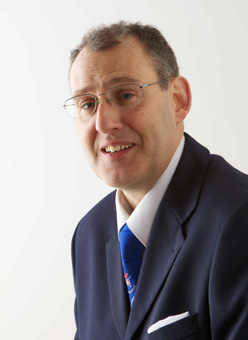 2013 and 2014 John R Cowan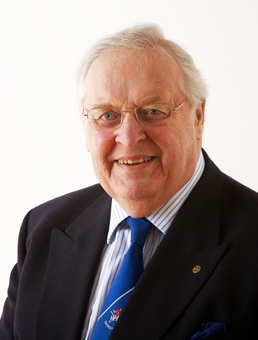 2015 and 2016 Gil M Orr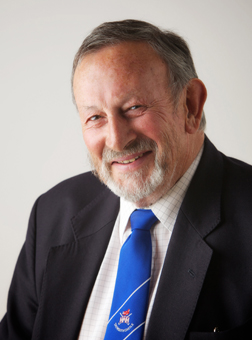 2017 Alistair I V Robinson
New Course Layout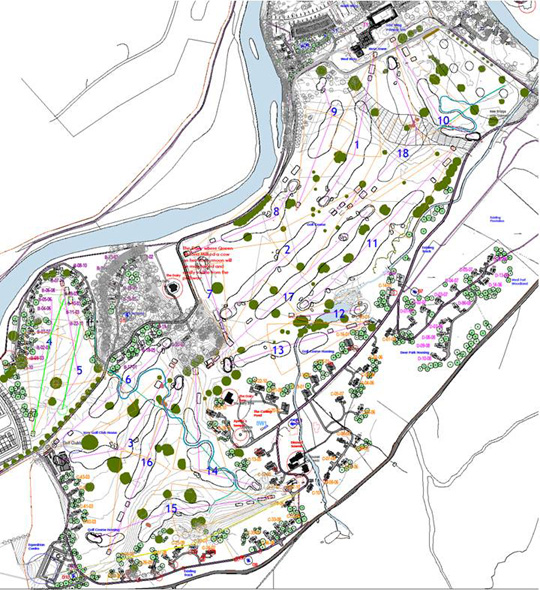 Revised layout of new course - June 2011
Representative Competitions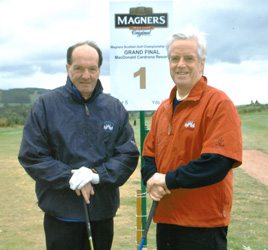 2007 Magners Grand Final held at Cardrona G&CC, Peebleshire - Charlie Campbell and Wes McGregor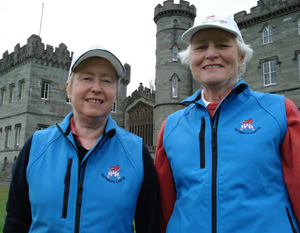 2009 Daily Mail Ladies Foursomes National Final held at Forest of Arden GC, Warwickshire - Ruth Campbell and Ann Duncan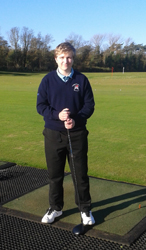 2017 Ben Cowan Race to Kingsbarns Final