Taymouth Castle Golf Club

Taymouth Castle Golf Club - Gallery Archive
Jump to section...
2010 Golf Clinic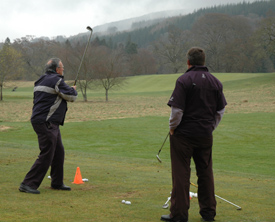 Alistair Robinson showing Gavin Dott how it's done.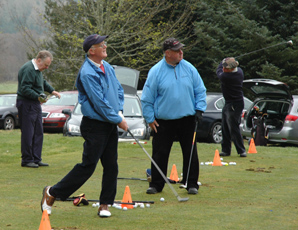 Bill Seath admiring Jim Russell's shot.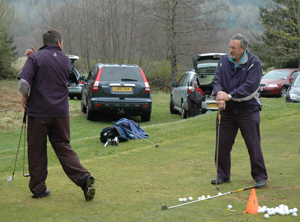 Gavin Dott demonstrating weight transfer to Alistair Robinson.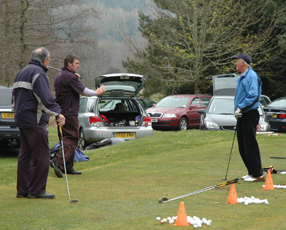 Gavin Dott giving Jim Russell some pointers - Alistair Robinson listening in.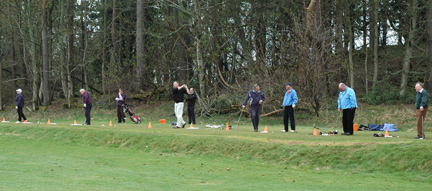 Gavin Dott puting members through their paces at the golf clinic in April 2010.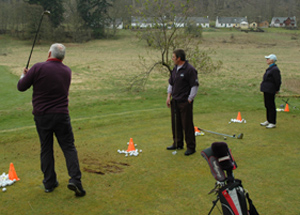 Ian Addison being guided by Gavin Dott, with Ann Duncan looking on.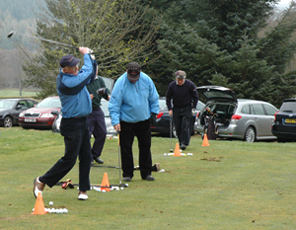 Jim Russell perfecting his swing.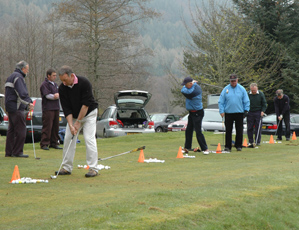 Practice makes perfect!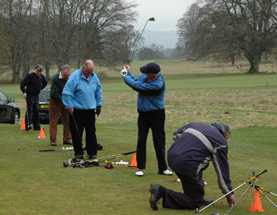 Working on improvements.